Thanks to both cold forging and press technology, we achieved high reputation among automotive manufacturers. Teeth shape forming enables to make teeth shape by only one standard process. Metal sheet forging enables to not only decrease but increase metal sheet thickness. We implemented UL press machine for R&D and make an effort to raise high skilled technician.
Stop welding due to increasing metal thickness by plate forging.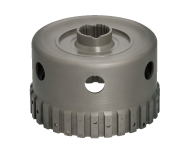 Based on both cold forging and metal press know-how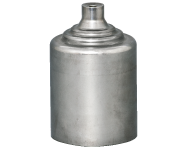 Achieved process reduction to finish teeth shape forming by one process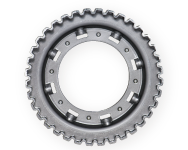 Achieved productivity improvement to complete many process in one press machine
100% precise shearing impossible by normal press machine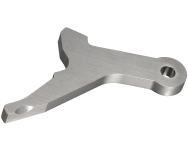 Finish complicated product made by only press machine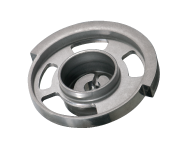 Mainly we manufacture driving system products that play an important role in automotive functions such as move, stop, and turn. Hubs for automatic transmission and sprockets for continuously variable transmission (CVT) are manufactured high accuracy and stable quality. Also, we manufacture engine, steering, and seat belt parts satisfied important safety standard.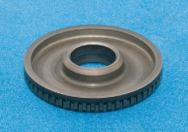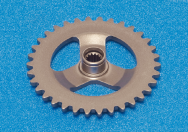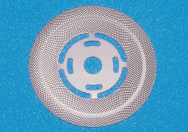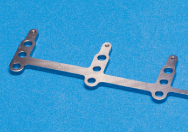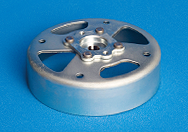 We have total seven special press machine from 160t to 1200t, AIDA Ultimate Precision Forming Press (UL press) to produce high accuracy parts. Also we implemented parts former machine for slug production, blanking press line, cold forging press machine from 160t to 1500t, metal press machine from 60t to 300t, annealing furnace, shot machine, lubricant line for forging products, and NC lathe for machining.
Ultimate precision forming press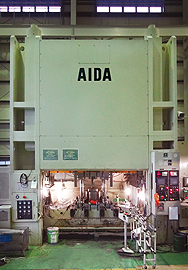 Ultimate precision forming press