We would like to inform you our summer holiday 2016.

Summer holiday
08.13.Sat to 08.21.Sun

Working day starts
08.22.Sun

"Real" summer is coming so take care of yourself and eat nice food for protecting your body from harsh summer heat!

Toshima is located in Higashi matsuyama city, Saitama. This area is one of the hottest place in Summer in Japan. I show you the map of Saitama prefecture below and there is Kumagaya city next to Higashimatsuyama, that is famous for record of Japan's hottest temperature every summer.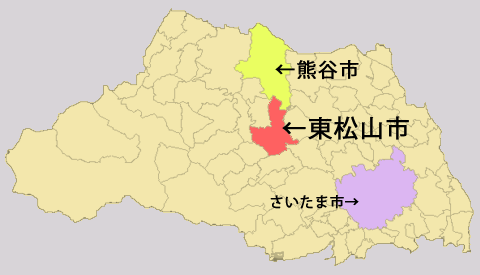 As you can imagine, Higashi matsuyama is also very very hot!!
The temperature is gonna be higher and higher until October…
Then, when it's over, cold winter will come. Sometimes snowing here though it's a few times a year.

However, this harsh weather brings beautiful flower season either.
It is said that a place that has huge temperature difference tend to effect nicely to its nature.

If you visit here, you can see peony, rose, poppy, plum, cluster amaryllis and so on in Spring to early summer and fall. We are looking forward to seeing you here in Higashimatuyama someday!