Hellow everyone!
Our year end party was held in December 9th on Friday. It was really fun and everybody was spending a good time together.

Toshima Manufacturing has a event group named, "Hou-yu-kai." Ho-yu-kai members are selected from both parts division and materials system division. Usually there are very few opportunities to communicate each other in 2 divisions, but since becoming a Hou-yu-kai member, they plan events together like company trip and year end party.

In Bingo game, prizes are more luxurious than last time!
Expensive electric appliances of Dyson, Pair tickets of Tokyo Disney land, Dom Perignon and more! A half of 126 participants in the party got prize this year.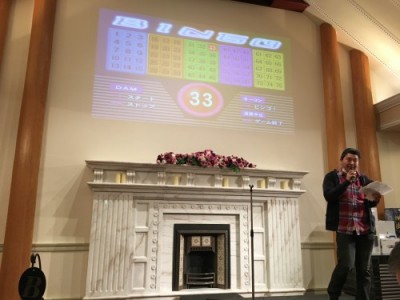 Bingo game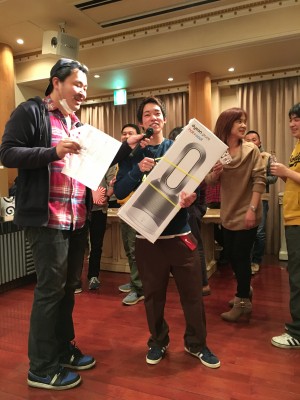 This young guy who entered last year got First prize!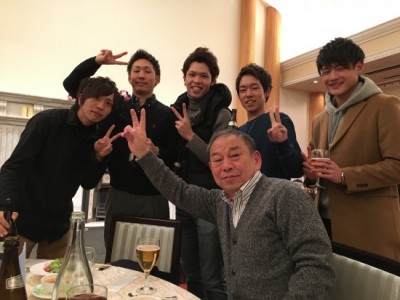 Our chairman and up-and-coming young employees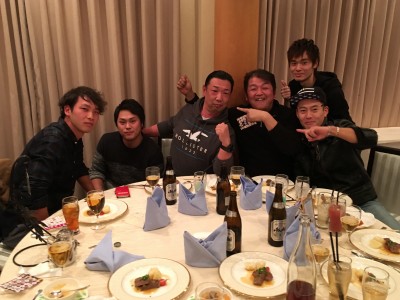 Let's get drunk and hangover together?!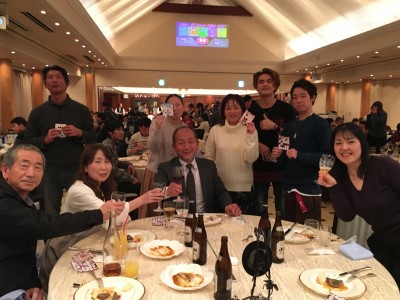 Thank you all Toshima members and be happier next year!