!DOCUTYPE html>

· This product's external form (smallest part is 8mm's frame) is produced by only one blanking.
· 3 bolt halls on 5parts are also made by only one blanking. The true position is 0.3.
· We have succeeded in adapting the technology for cold forging mold with the technology for blanking mold.
· As a result, we have undertaken mass production to overcome the limit of life of mold while producing.
· The flatness is satisfactory because of the coining.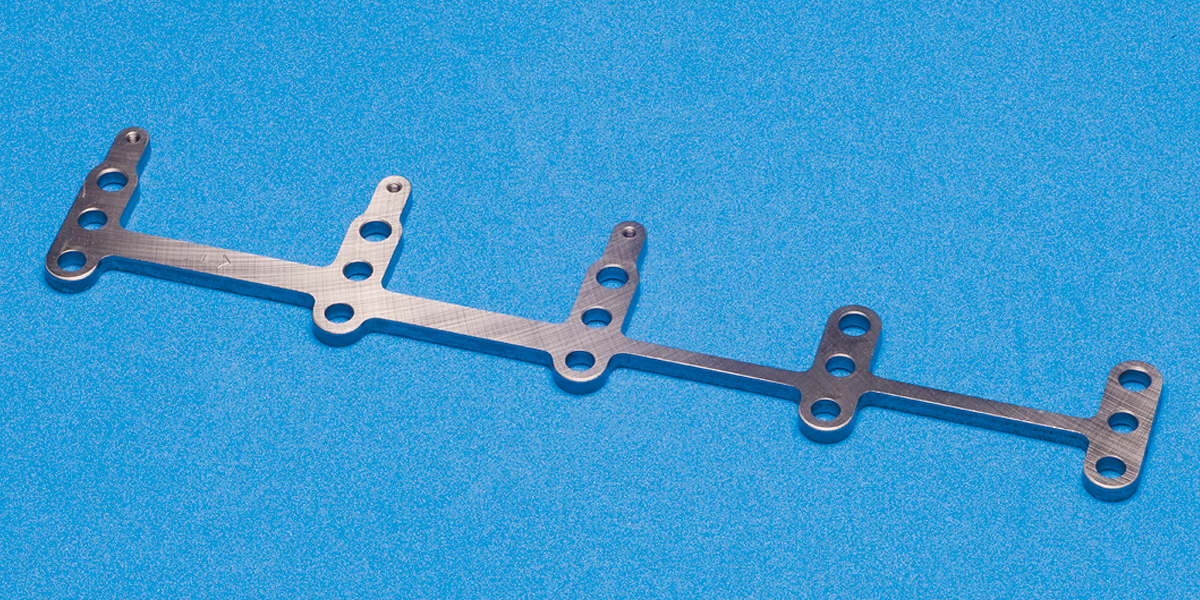 Measurements

W:150 × L:420 × t9.0

Material

S45C

Purpose

Engine Parts

Former process

Laser machining

Present process

Blanking (only one process)