!DOCUTYPE html>

· This product is the combination of the two separate factors.
· Both the factor of pressing process on "Yoke Part" and the factor of cold-forging pressing process on "Hub Part" are adapted to assemble two separate products by the rivet.
· We succeeded in proving our high standard of cold-forging and pressing process to manufacture this product from slag to finished product only in our company.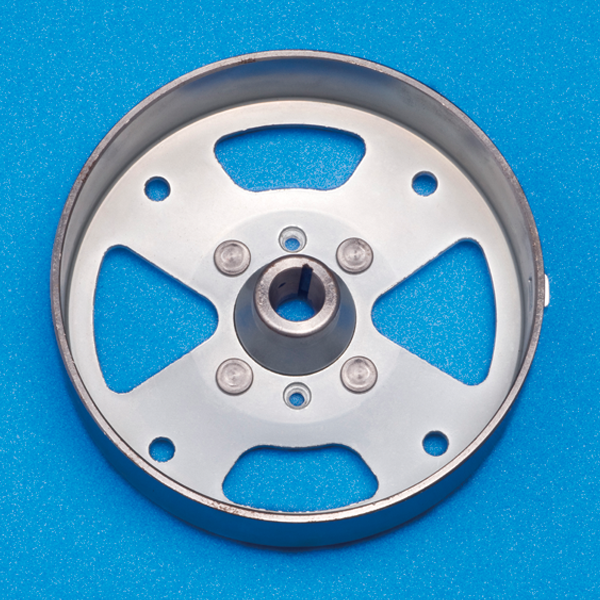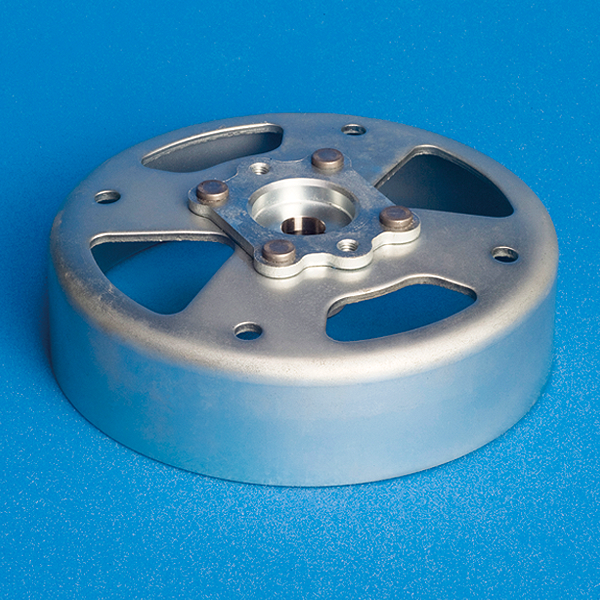 Measurements

Φ150 × H:47.5

Material
 
 

Yoke Part/ Plate material (SPHC)
Hub Part/ Wire rod (SWRCH 35K)

Purpose
 

Ordinary Electric Generator Parts