!DOCUTYPE html>

· We achieved near-net-shaped product from parts former slag to cold forging process.
· We developed clear press cut technique on outer gear as well as succeeded in reducing the machining process cost drastically to abolish automatic lathe turnings on gear.
· We also guarantee the tolerance against frictional wear and tipping.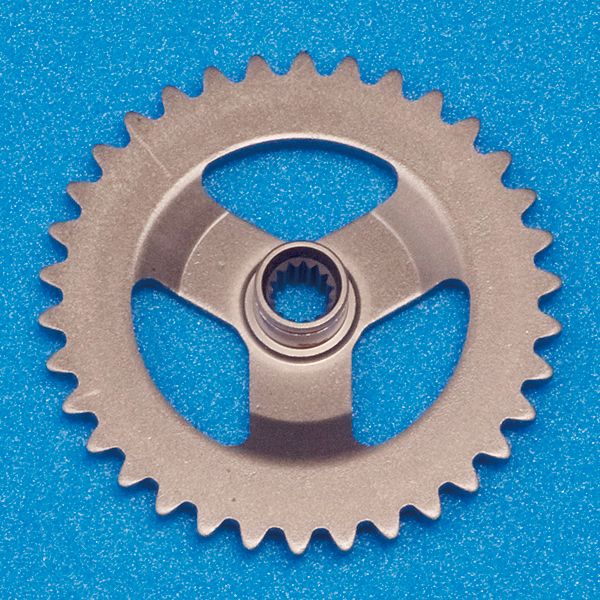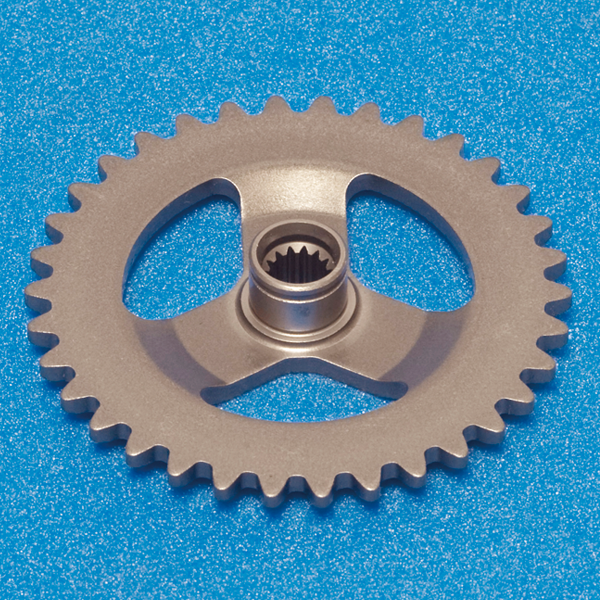 Measurements

Φ68.8 × H:12.6

Material

Scr415H

Purpose

Oil pump for CVT transmission

Old process

Press

New process

Cold forging